Casa musica record label webshop
Over 20,000 material and digital products are available in the webshop developed for one of Europe's largest dance music publishers.
Technologies
PHP
MySQL
HTML
CSS
Smarty
Cloudflare




Casa musica is one of Europe's biggest dance music publishers. The webshop developed for them offers music CD's, training DVD's, books, and other accessories along with more than 20,000 music tracks. The solution - which is based on PrestaShop Content Management System (CMS) - enables the handling of both physical and digital products with the help of several custom modules.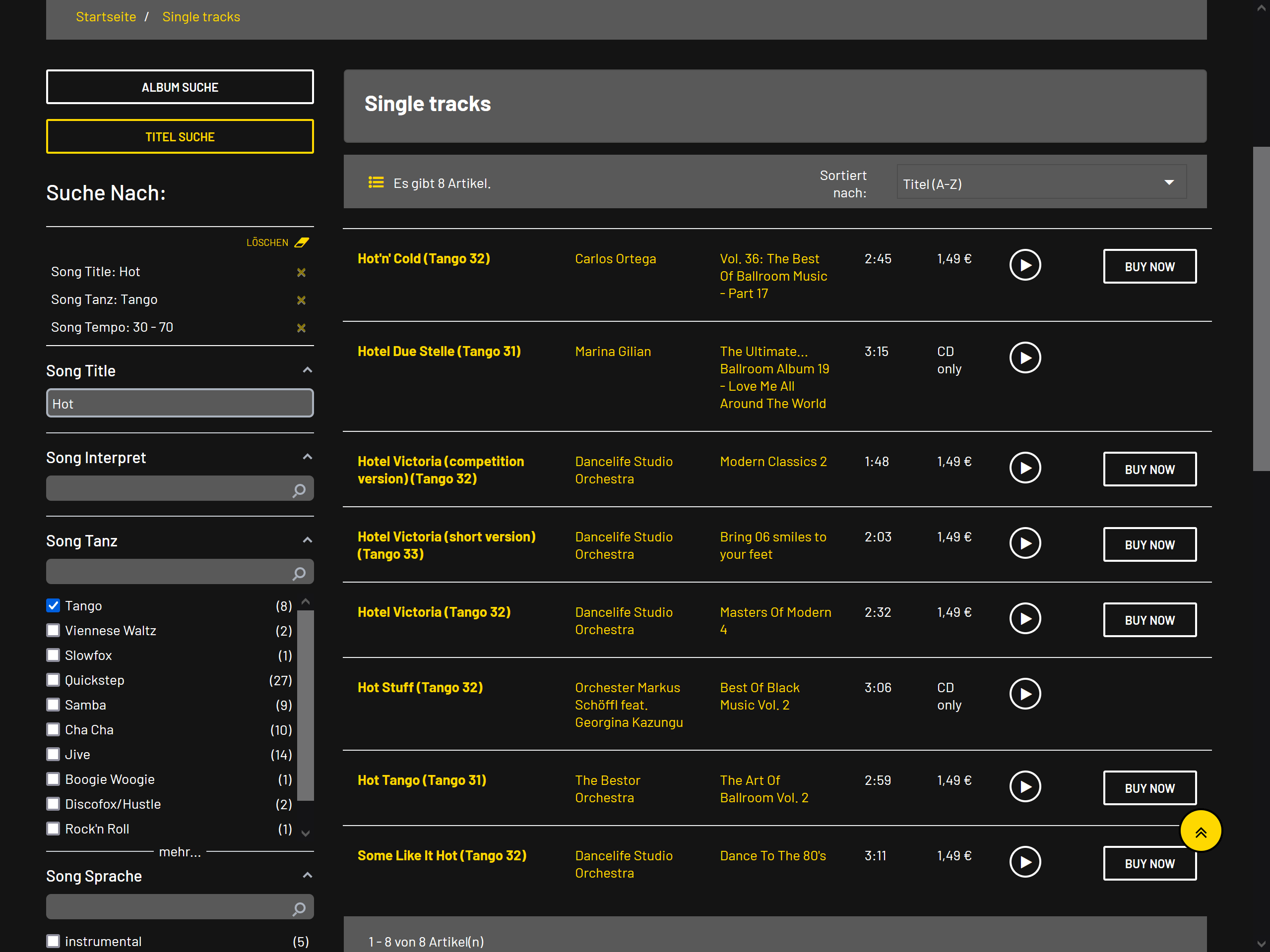 Enormous product inventory
A speciality of the webshop is, that when shoppers buy a CD, they also receive the option to download the tracks in MP3 format. They also have the option to buy the digital version of an album at a reduced price or only some seperate tracks. The training DVD's and their chapters also work similarly.
The biggest technological challenge during the implementation of the website was the detailed, and quick, search feature of the huge product inventory. Because of the circumstances of the project's start, the webshop had to be built on a PHP based CMS, despite the amount of products reaching the limits of the original system. Particularly so, that the combination of physical and digital products necessitated changes in the core of the system. Regardless, in 2020, when the webshop started, we were able to implement a search engine that is still loved by the buyers.
Partner handling
The publishing of music and the sale of connected products arises the topic of royalties. Each of the affected record companies are able to log in through their own account to the webshop, to review their products' sales statistics. Thus, the management of the royalties is transparent and trustworthy.
Those who join Casa musica's affiliate program, are able to start their own music webshop, through an automated process. After a registration at dancemusictunes.com and then approval, anyone can start a webshop with a few clicks of a button with the full digital catalogue available to them. The appearance of the webshop can be configured freely, and the owner of the new webshop earns a commission for every sale. After this, they only have to handle marketing and customer service.